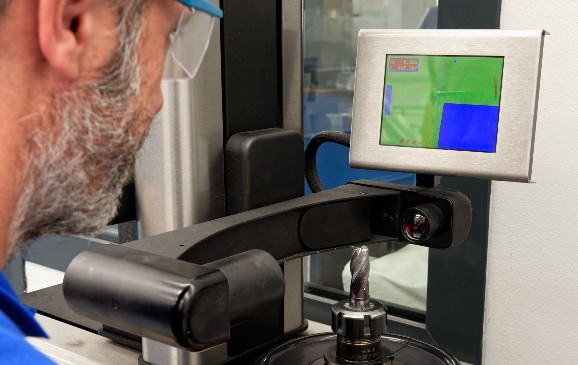 QUALITY
The precision and the attention dedicated to controls and to measurement techniques, the fulfillment of the Customers' requirements, the respect of the manufacturing tolerances and more than 50 year Know-How, have made Mizar a reliable and professional partner able to suggest technological effective and advantageous solutions to the Customers.
The in-process controls and final checks of all products are carried out in the air-conditioned metrology room.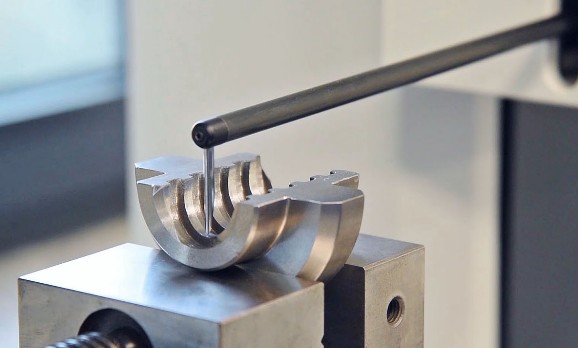 The control instrumentation consists of a Coordinate measuring machine Zeiss Eclipse 3D (CMM) and another one ZEISS UPMC for continuous scanning measurements, one Mitutoyo digital altimeter, one Mitutoyo roughness tester, one digital profilometer and other traditional control instrumentations.
In october 2019 Mizar
has achieved the ambitious strategic result of obtaining the
Quality Management System Certification
in compliance with the requirements of the
AS9100D (UNI EN 9100: 2018)
, Standard for the Aerospace field.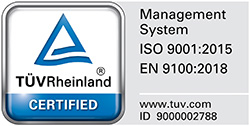 Quality certification UNI-EN 9100:2018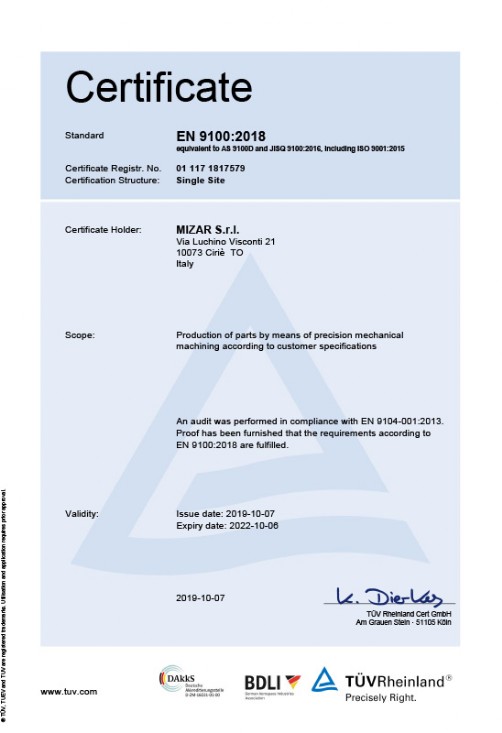 Quality certification UNI-EN-ISO 9001:2015